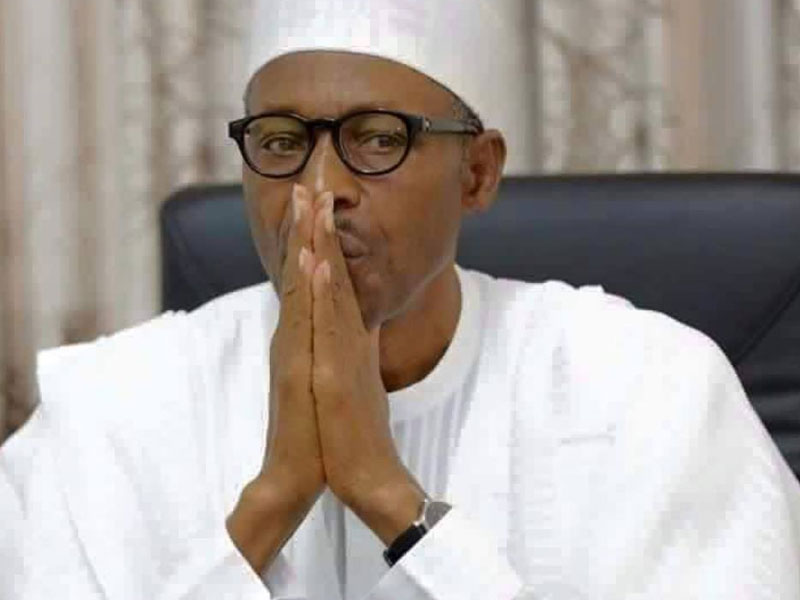 A coalition of civil society groups, have staged a protest against what they described as Executive recklessness, human rights abuse, and clampdown on the Media, in Nigeria.
Dozens of protesters holding up banners with different inscriptions, marched in front of a music-blaring truck, at the Unity Fountain, Maitama, Abuja, and made their way to the Three Arms Zone.
The protesters, who were drawn from several civil society organisations, such as The Free Nigeria Movement, Network on Police Reform in Nigeria, and other pro-democracy groups, attempted to storm the Presidential Villa, Abuja, but were prevented from doing so, by armed Police Operatives.
The Security Operatives, formed a cordon around the access road to the State House, and thwarted plans by the campaigners to take their grievances to the seat of power.
Undaunted by the blockade, the campaigners held a rally on the Shehu Shagari Way, and also lighted candles in remembrance of Soldiers and Policemen, who died in the line of duty.
Addressing the participants, a co-Coordinator of the protest, Ariyo Dare-Atoye, said that the activists were concerned with the situation in the country.
He stated: "Human rights abuses, the clampdown on free press, conscienceless assaults on the Judiciary, and obscene display of Executive recklessness, are fast becoming the order of the day in our nation, even as power mongers unleash terror to turn Nigeria into a fascist enclave.
"The plan is to make everyone live in fear and become subservient, except for them, their families and cronies. Unfortunately, our nation is gripped by insecurity of unimaginable proportion. The nation has lost count of people being held hostage by kidnappers."
Also speaking at the event, the scribe of a pro-democracy group, #OurMumudondo, Ralph Adebayo, said: "The Leader of the Islamic Movement in Nigeria, Sheikh El-Zakzaky, is a prisoner of conscience. He has been condemned to perpetual detention, after the brutal and gruesome killing of his family members, and hundreds of his sect members."