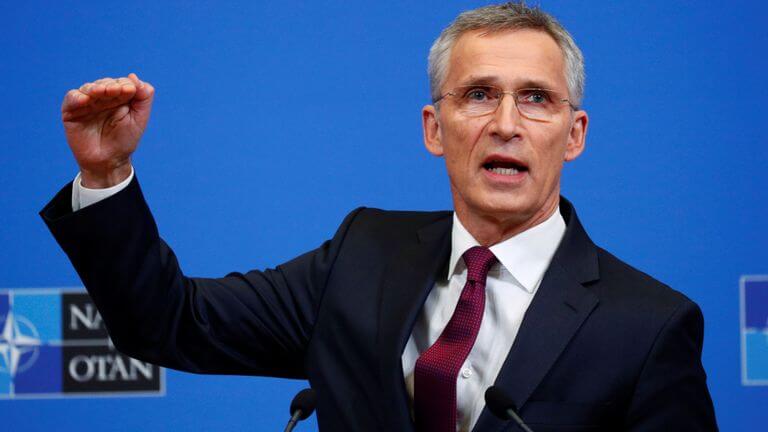 New report has it that twenty-nine world powers that make up the North Atlantic Treaty Organization (NATO) have aligned with the United States following tensions arising from the Middle East over the assassination of Iranian military commander Qasem Soleimani by U.S troops.
NATO's decision came amidst retaliatory attacks by Iran over President Donald Trump's ordering of a drone strike that killed Soleimani near Baghdad on Friday.
The organization took the decision to back Trump after being briefed on the U.S. drone strike that killed the Iranian military leader.
NATO's Secretary-General Jens Stoltenberg warned Iran against increasing further tensions in the Middle East, insisting that the Western Asia country must "refrain from further violence and provocations".
The alliance issued the warning at an emergency meeting in Brussels.
While distancing itself from the U.S. airstrike that killed Soleimani, NATO however reserved the blame solely for Iran.
Meanwhile, Iran on Wednesday, launched rocket attacks on two military bases in Iraq in retaliation for the U.S. strike that killed Soleimani.
While the U.S is still assessing the impact of the attacks on its military bases, Iraq's joint military command has said no casualties were recorded on its part.
In his reaction, Trump said in a tweet: "All is well! Missiles launched from Iran at two military bases located in Iraq. Assessment of casualties & damages taking place now. So far, so good! We have the most powerful and well equipped military anywhere in the world, by far! I will be making a statement tomorrow morning."
The elite wing of Iran's military, Islamic Revolutionary Guards Corps, described the attacks as "hard revenge" for Soleimani's death.