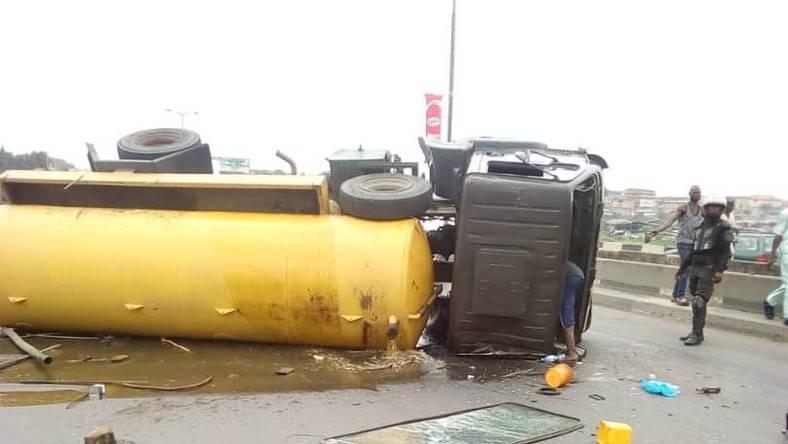 The collapse of a septic tank truck on Iya Alaro Bridge along Maryland in Lagos State has caused quite a stink in the area.
The truck fell in the early hours of Monday, August 26, 2019, with faeces spilling all over the road.
The Commander of Rapid Response Squad (RRS),
DCP Jimi Disu
, announced that emergency responders are working on evacuating the truck.
The accident caused heavy gridlock in the area as commuters had trouble moving freely.